Daylight Metvix treatment is a prescription cream used in conjunction with natural sunlight to treat actinic keratosis (pre-skin cancers).
Patients are advised to come into the clinic with their faces cleansed & free of make-up.
A sunscreen will be applied to the treatment area and it will be allowed to absorb for 15 mins.
The area will be gently scraped with curettage and the Metvix cream will be applied.
After application DO NOT touch, rub, wear a hat, or sunglasses as the Metvix needs to be absorbed by affected skin.
The Metvix cream must absorb for 30 minutes maximum without direct light exposure. During this time you can return homeor to your activation site.
After the 30 minutes, expose the treated skin to sunlight for 2 hours or for 3 hours if overcast.
Remember to apply SPF 30 or higher to non-treatment areas prior to exposure.
The SPF CANNOT contain Zinc Oxide or Titanium Dioxide during this time. After the treatment you can resume using an SPF with Zinc Oxide or Titanium Dioxide if you wish.
You need to cleanse your skin with a gentle cleanser after your treatment until it is fully healed.
You must AVOID exposure to sun or ultraviolet light for 48 hours post treatment.
You must wear an SPF 30 or higher sunscreen on a regular basis to protect your skin from further damage.

If necessary, post-treatment care guidelines will be provided to you. Redness and/or swelling may occur at the treatment site but it typically goes away by the third day.
Actinic Keratosis damage is a chronic issue and you will likely need to repeat treatments in the future.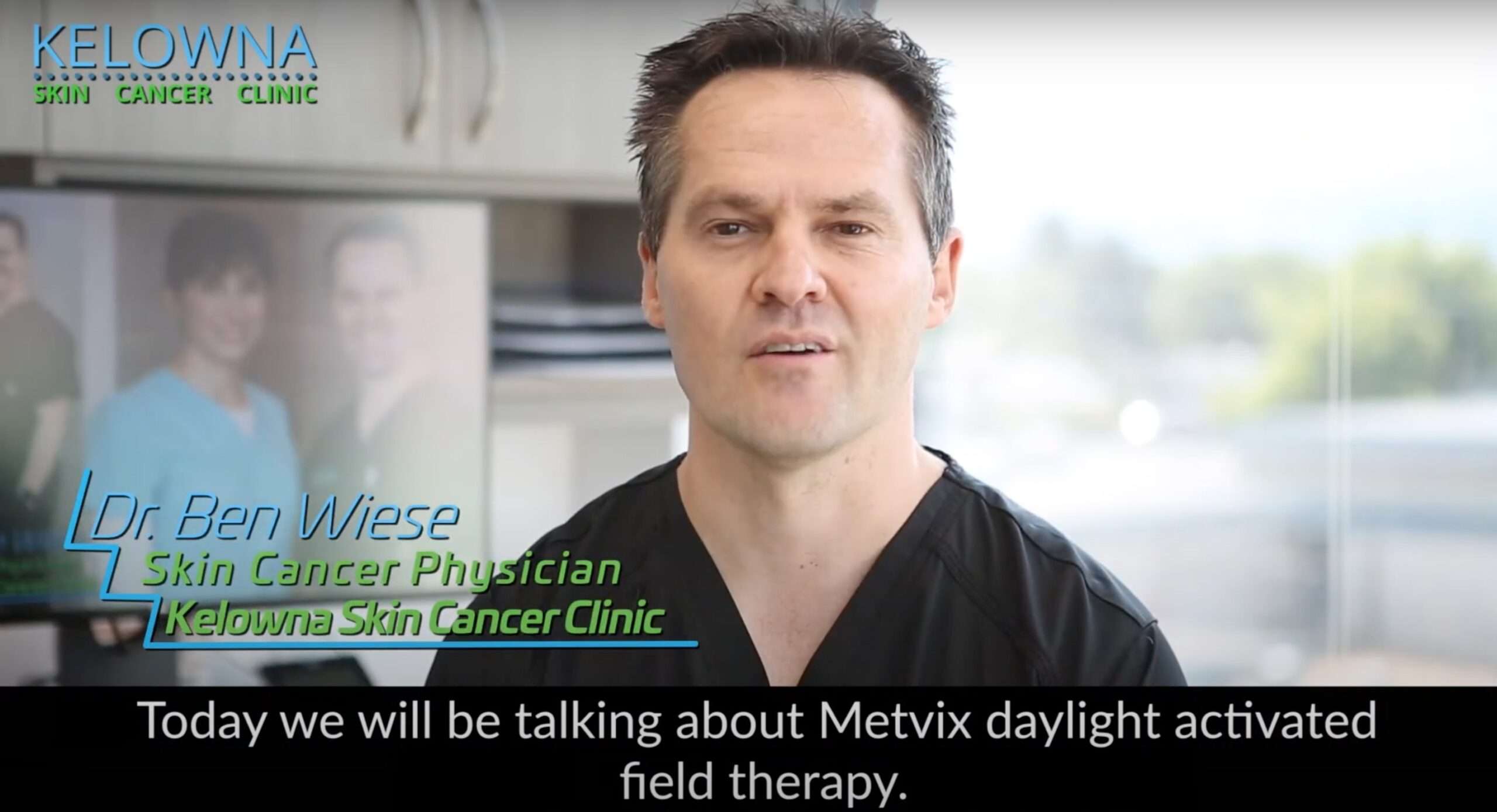 Do it for you.
Book a consultation today by filling out our online form. You can also contact us by phone or email: